Testimonials
Dr. Coleman,
I am so happy with my stomach, you did a fantastic job. I recommend you to anyone for sure. I love it I can wear short tops and show off my tummy it's great I feel so good about myself it's not even funny. Thank-you again so very very much. YOU HAVE REALLY MADE ME FEEL GREAT ABOUT MYSELF THANKS TO YOU.
D.R. , Converse Texas.
---
Dear Doctor Coleman,
Once again, you have worked your magic! I just love my tummy now. Never would I have guessed that I would look that much better. Thanks for all you have done for me as well as my friends. I am sure you will be hearing from them as well other patients I want to send your way. You're the greatest.
D.N. , Comfort, Texas
---
I was recommended to Dr. Coleman by my mother in Houston , Texas.
Of all the surgeons I visited in Houston and Austin, I felt most comfortable with him. The proof was in his photos, which other Dr.s couldn't even come close to matching in appearance and quality of work. I definitely made the right choice, and am glad to tell anyone.
K.C. , Austin Texas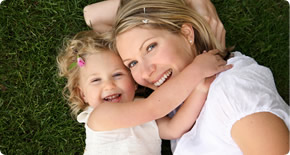 Mommy makeover.
Just because you've had children doesn't mean you have to sacrifice the way you look. Women who are unhappy with their post pregnancy body can choose a combination of procedures including: Tummy Tuck, Liposuction, and Breast Surgery to help restore and improve their figure as well as their self-image.