Your total tummy tuck resource.
With the recognition that America has seen a growing problem with weight gain, today, more and more women are starting to pay attention to their bodies. These women are motivated, health conscious active individuals who have decided to take charge of their health and their appearance.
Many moms have served their time with raising children, and now they are devoting their time and efforts to bringing their bodies back to a more youthful appearance.
This site is dedicated to those hard working individuals. We hope to answer all of your questions and help you to get your start towards a new you.
If you are considering a tummy tuck in San Antonio, TX contact Dr Coleman at 210.251.4362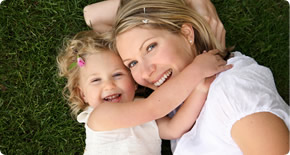 Mommy makeover.
Just because you've had children doesn't mean you have to sacrifice the way you look. Women who are unhappy with their post pregnancy body can choose a combination of procedures including: Tummy Tuck, Liposuction, and Breast Surgery to help restore and improve their figure as well as their self-image.